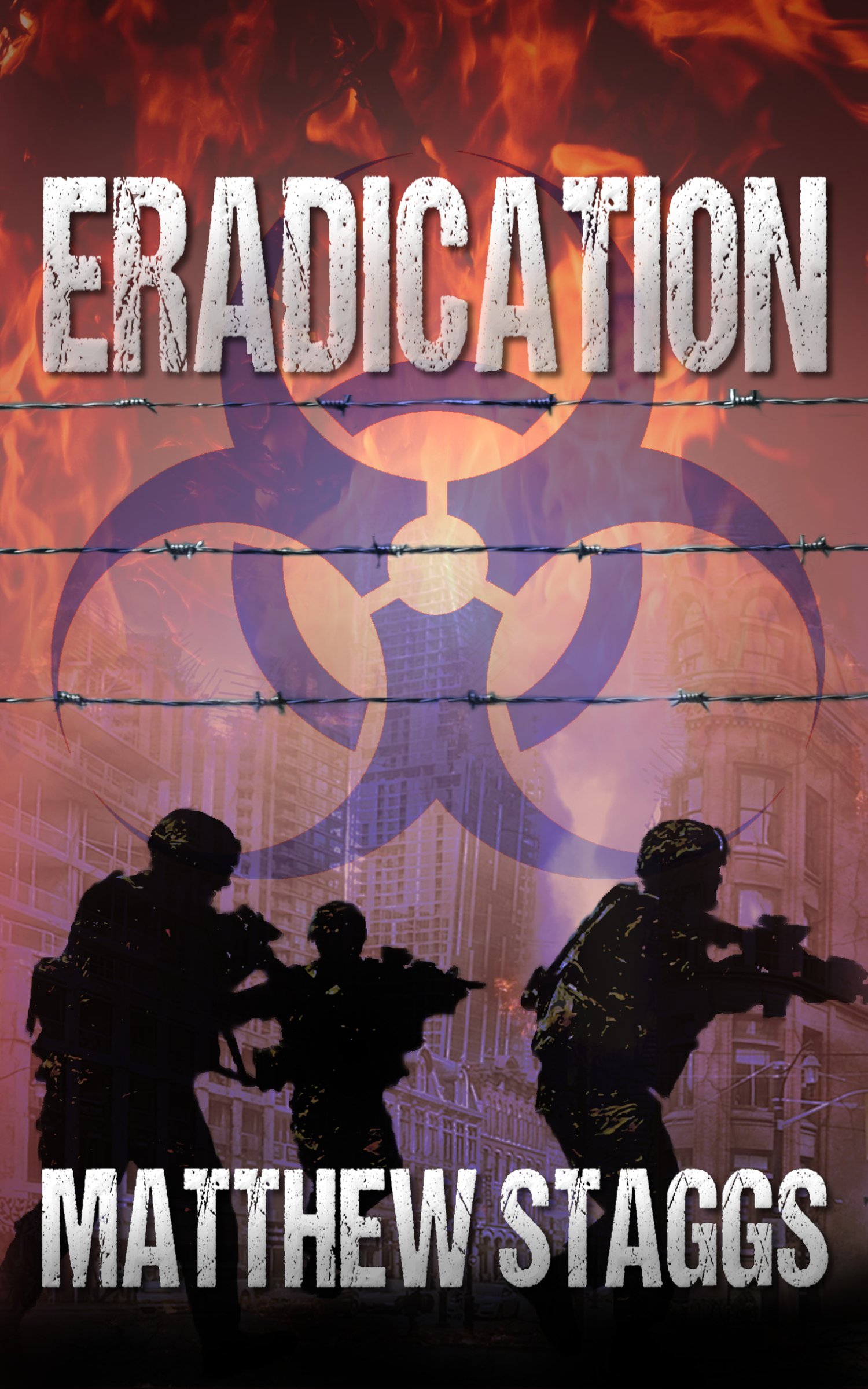 Eradication (Containment Series Book 3) (ebook)
On Sale
Finish the Fight.

The world has changed.

Martin Gratz and his family have survived being hunted by the CDC, shootouts with government forces, sinking ships, and unforgiving weather. But now they face a new threat.

Running out of options and on the brink of losing their tight grip on the population, not to mention the threat of a Russian invasion, Louis Wojeski convinced the President to carry out his desperate measure: the release of The Spot back into the population.

Now the Gratz family must find a way to survive in the wasteland that they used to call their home, where the very air they breathe could mean death from the real virus, and survivors and abandoned Russian soldiers compete for resources wherever they can be found.

Eradication is the thrilling conclusion to the Containment Series. If you're a fan of harrowing post-apocalyptic wastelands, chilling dystopian futures, and shocking government conspiracies, then you'll love Eradication.

Download your copy today, and finish the fight.